Bob the Mover: Niagara Falls Moving Company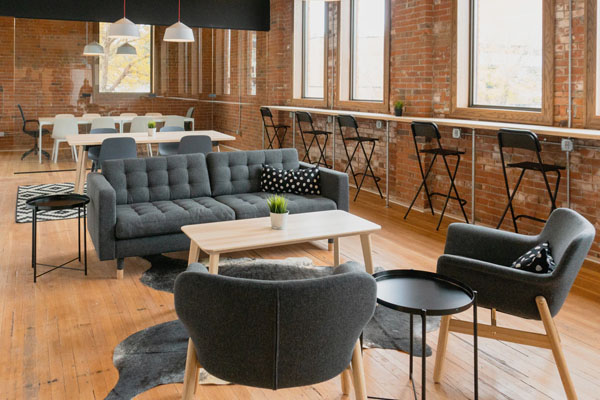 Here we are once again asking a familiar question—are you ready to move? As usual, you're likely excited at the prospect of moving and ready for all the benefits a move can bring. Moving isn't easy; there will be challenges along the way. While stress, planning and finances are huge obstacles that will be lots of fun to deal with; today we'll focus on a more legitimately difficult task—moving furniture. Furniture is heavy, big, and difficult to do by yourself.
You can hire a professional Niagara Falls moving company to make things easier of course. Whether choosing professionals or doing it yourself—here are some tips to help make moving your furniture easier.
A lot of furniture can be disassembled and quite frankly should be before moving. Tables can have their legs taken off. China cabinets can be separated. Bed frames can be taken apart. Keep in mind if you're going to hire help that moving companies in Niagara Falls will likely charge you for disassembly. Breaking these things down makes it much easier for you or your Niagara Falls moving company.
Furniture is heavy—don't be overconfident. Disassembly is important.
After disassembling you're going to have a lot of pieces lying around. Make sure you don't lose any of your screws, bolts, washers, or other hardware. Keeping them together in one secure place is a good idea. Do not leave them somewhere loose that your Niagara Falls moving company won't notice or be able to protect. Try labelling anything you've removed so you yourself don't forget what goes with which piece.
3. Choose the Right Equipment
Don't get hurt in the process of moving your furniture. If you're not experienced in moving heavy things, a dolly can be a useful tool for moving certain pieces of furniture. Never try to move long or tall pieces by yourself—it's a recipe for disaster. If you do choose one of the moving companies in Niagara Falls you won't need to worry about this though. Professional movers have experience moving all types of pieces by hand.
Doing things without protection is an unnecessary risk. Furniture going on to a truck bare is no exception—you risk damaging the piece when the truck shifts. Moving blankets are great for wood pieces. Wrap or elastics are great for protecting glass. Make sure if hiring a Niagara Falls moving company that they offer this service.
5. Slow and Steady Wins the Race
When moving into your new place (or out of your old one) you don't want to ding the walls. You also don't want to damage your furniture. Avoid this by moving carefully. Moving companies in Niagara Falls will specialize in these sorts of maneuvers if you go that route. Be particularly careful when going through tight doorways or navigating sharp turns. You'd be surprised how easily something as light as a box spring can scrape a wall up.
Put simply—furniture is hard to move. If you need assistance, make sure you look at moving companies in Niagara Falls. They can make the job go quickly and safely compared with a self move. If you're looking for a professional Niagara Falls or St Catharines moving company—look no further than Bob the Mover. We're a licensed, professional and quality Niagara Region moving company capable of all types of moves. For a free in-home quote contact us now.