Bob the Mover: Niagara Moving Company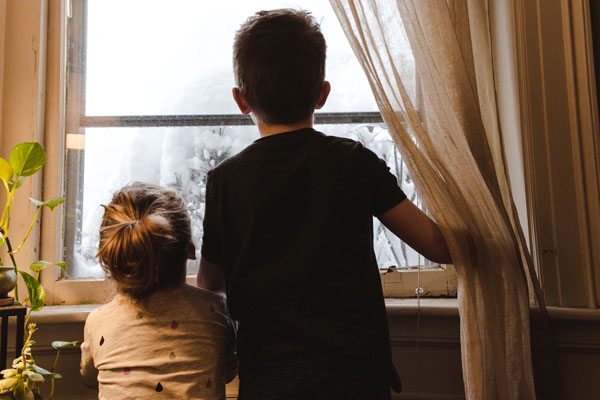 Moving is difficult, that's for sure. Kids can make the process a bit harder. You've got so many questions to answer, and not enough time. Where will you live? When can you pack? Which Niagara Moving Company will you choose? Where will your kids go to school? Can your kids handle moving to a new environment? Check out these tips below:
The easiest way to solve some of the issues you'll face is to communicate early. Let your kids know early on they're going to be moving and let them share their thoughts. Giving them to process the idea in their mind will reduce the amount of stress. Don't share financial details, kids don't need that kind of stress.
Let them ask questions and give them answers. Giving weight to their opinion lets them feel valued and less likely to be opposed to moving. Give them tasks and chores related to the move. Let them give opinions on simple things like paint colour if it's not a bother. You can even have them help with a yard sale if you're planning on having one.
Kids pick up on your every signal. If you're depressed about moving guess what—your kids will be too. Keep them involved in the happy moments of the process and keep them away from the stress that it comes with. Let them know of any things they enjoy that are near the new home.
Are there any parks, playgrounds or other such things where you're moving? Try taking your kids there to try them out. Try to create a positive environment in their head of the new place they'll be moving to.
Kids need a routine. Whether it's eating, sleeping, playing or whatever else, kids do better when having set times for these things. Don't let moving disrupt this.
Let them pack their own bag. While you may be looking to book moving companies in Niagara Falls, there will be a few things you'll want to take yourselves. An overnight bag is perfect for that; let your kids choose what to put in them. If you're hiring a moving company in Niagara Falls to pack, make sure you've packed your overnights before they arrive. Try to keep as much of their "special" items together with them, whether it's a favourite toy or blanket or anything else.
While you may want to move yourselves, hiring a professional moving company in Niagara Falls is the best bet. There are plenty of moving companies in Niagara Falls to choose from, and a lot of them will be able to tell you that moving is stressful for kids. It's better to have them do the lifting—kids get exhausted pretty quickly. You may also want to hire a babysitter to watch the kids while the move is taking place—it's not a very exciting process for kids.
Making sure your moving company in Niagara Falls is reliable is also quite important. Read more here.
Also be sure to communicate with your moving company in Niagara Falls if you need any special accommodations for your kid's belongings. If you are looking at hiring moving companies in Niagara Falls, look no further than Bob the Mover. We offer professionally licensed moving services of all types and treat your items with the utmost respect. Contact us now for a free in-home quote.