Bob The Mover: St Catharines Movers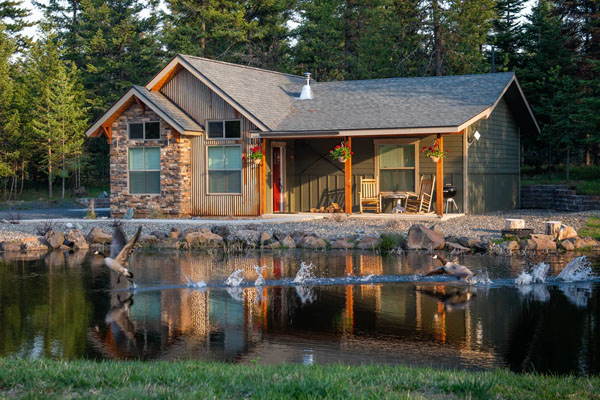 For a variety of reasons, the size of homes has been decreasing steadily over the past few decades. Smaller homes can be a great idea for someone who values minimalist living. There are a few benefits to moving to and staying in a small home. Generally, they're not only cheaper, but also easier to maintain. Whether you're downsizing or a first time homebuyer, a small house can be a great option. If you're thinking about moving into a smaller home, this blog is for you.
Disadvantages of a small home
Time to move? You've got your move planned, your house purchased, your plan ready for action? Then don't forget one simple thing; moving isn't easy. You may need to hire some movers in St Catharines. When looking for a St Catharines moving company, it's important to choose a reliable option who won't damage your new small home.
Moving is emotionally draining
A big house can be great for families. What about after your kids move out; do you need six bedrooms at that point? There's a pretty likely chance you have made a lot of memories in your home, but sometimes it's time to move on. Moving can take a lot out of you or bring up some mixed emotions.
If you're moving to a smaller house and downsizing, obviously you may feel cramped or uncomfortable in the beginning. This means you'll have to choose which items go and which items stay. Will all your furniture fit? You can contact movers in St Catharines to help, but you still need to make the choice yourself. You can also contact a St Catharines moving company about storage if you're not quite ready to throw a piece out.
The advantage of a small house
Probably the biggest benefit of a small house. Big homes mean more chances for things to break down over time. In smaller homes there are less things to break, as well as less opportunities to run a high utilities bill. Aside from the internet, the size of your house will directly impact your utility bills. With the money you save, you should be able to cover mortgage payments, house repairs, and other maintenance fees such as property taxes with ease.
One reason people are moving to smaller homes is to reduce their environmental impact. Another is the ability to own a high-quality home without compromising. If your home is bigger, there may be areas where you're cost cutting such as furniture or other things. With a smaller home, you can be more confident in buying only the quality you want as the investment will be smaller.
If you're downsizing, there's a good chance the money off the sale of your own home will cover most of your new home. Without the mental burden of debt, it may be easier to visualize your future and start living life in a happier way.
Owning a smaller home will be a huge advantage to any St Catharines moving company. When unloading your furniture or other possessions, it will be easier for the movers in St Catharines to know where to place your items. As a result, the move should end up a lot smoother.
The mental relief that change can bring is great. Downsizing will offer you many mental and financial benefits that will change your life.
Time to move—downsizing has many benefits. Whether financial or mental, a move into a smaller home can help you get on with your life in an easier way. Now all you need is to find a St Catharines moving company to help you. They can help make your move stress free and handle the difficult parts of physically moving the things in your house. As one of the top movers in St Catharines—Bob the Mover can cover all your moving needs.
Contact us now to get a free in-home quote.
Our crew work diligently to ensure your move goes smoothly down to the last detail.