Bob The Mover. Award Winning Business Movers In St Catharines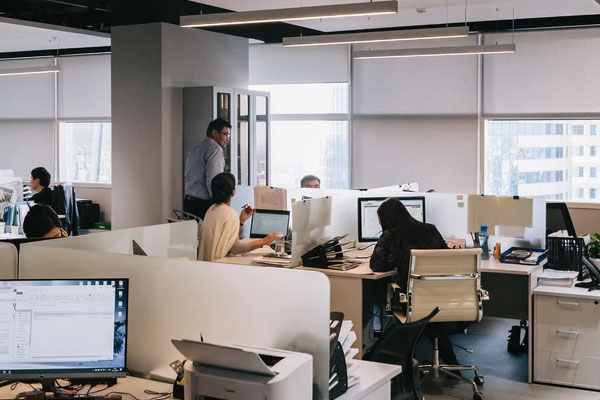 Getting ready to move your business? It can be a tedious process. Looking for the right moving companies in St Catharines can be difficult. Relying on your own staff can be problematic; taking them away from their day-to-day tasks. There are a few good reasons why you'll want to look at some mover in St Catharines for your next business move including:
1. Reduced Stress of Moving
Relying on your own workers can be problematic. They'll be taking time away from their regular operations, on top of being at risk of injury during the move. It can also add unnecessary stress to them. Hiring movers in St Catharines can reduce this stress immeasurably. It lets the movers focus on moving and the workers focus on working.
2. Reduced Injuries or Accidents
What will you do if one of your workers suffers a back injury when moving? It's a nightmare scenario that can be avoided entirely with the right moving companies in St Catharines. Movers will have the experience in how to handle things, how to lift things, and how to avoid injury that regular office workers may not.
3. Hiring Movers in St Catharines is cost-effective.
You're not going to want to move during business hours to avoid losing income, right? So, using your workers means you're likely paying them overtime to stay after hours to get this done. If you relocate during business hours, you're losing peak income opportunities to get your move done. Moving companies in St Catharines will solve these issues for you, movers are paid regardless of what time they come in and have no relation to the normal flow of your business.
Business movers like Bob the Mover have their own equipment, own truck, and other moving supplies that they bring on every job. Usage of these materials is included in the quote when you speak with the company.
5. Movers Are Professional, Licensed and Insured—They Will Take Care of Your Things
Professional movers will make sure your property is moved between locations in the safest manner possible. They will use moving blankets, safety wrap, and other such materials to ensure no damage comes during the move. On top of that, insurance can cover accidental damages that may occur—something your own employees cannot provide.
Moving companies in St Catharines will work around your schedule. They will try to accommodate the times that work best for you, letting you focus on keeping your business operational in the meantime. Whether you need to move on off days on the weekend or outside your normal hours on a weekday; movers can do it all.
Your movers will let you know what needs to be packed, and what can be left alone. Perhaps your cabinets will be fine as in if taped shut. During the quote they'll be able to tell you clearly what needs to be done, and what doesn't need to be done. If needed they can provide additional services or information on how to acquire moving boxes.