Bob The Mover Niagara Moving Company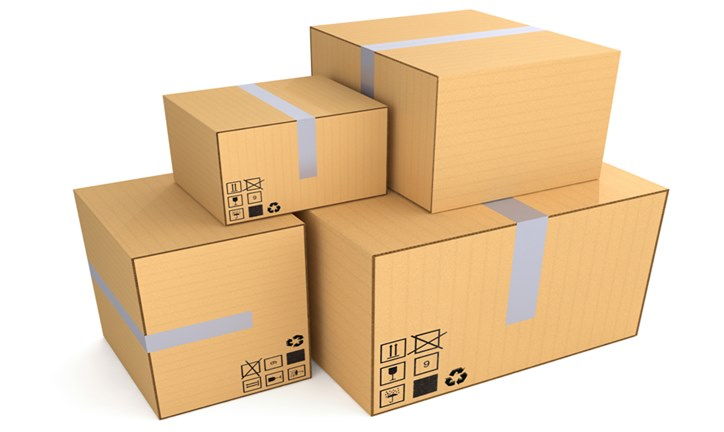 Packing can be a very difficult and time-consuming task. Sometimes it feels like you'll never finish. At Bob the Mover the Niagara Moving Company we know how hard it can be.
The way people pack has changed over the years, but one thing has remained constant; people don't give themselves enough time to pack! Not preparing enough in advance of your moving date can lead to a greatly increased amount of stress.
Planning, a good attitude and the right amount of preparation will reduce the stress of moving considerably. Maybe you'll even have fun.
Below are a few tips to help you get started before you look for a moving company in Niagara Falls Ontario.
There's no rule that says you can't start packing months before your move. We all love to procrastinate and leave things for the last minute, but you'll save yourself a lot of time and headaches by starting early.
Start by packing your items that are season-dependent (e.g. Summer clothes). Next pack your basement, hobby rooms/offices, guest rooms, china, and any other items that are not frequently used.
Once the moving day gets closer, you can get more serious. Pack room by room to ensure everything is done properly. Be sure to double check every part of the rooms and make sure you didn't miss anything.
Finish the living room, dining room, shed and basement. The kitchen can be left partially packed (You still need to eat). You can leave your commonly used clothes and other things unpacked until the last minute. Everything else should be packed at this point. Remember when packing the kitchen to pack cans, silverware and other heavy things in advance.
1. Gather your packing materials
Gather everything you're going to use like moving boxes, paper, bubble wrap, packing peanuts and tape. It's better to get enough for the job the first time, you don't want to make frequent stops to the hardware store. Don't use boxes that are damaged or flimsy. Spend a little to ensure your belongings are protected and will arrive safely at your new house. Garbage bags and open-top boxes are going to result in damages to many items.
Moving is the best time to throw away old items. Before starting, make a list of things you want to throw out, donate, or sell. Packing can be expensive, don't waste boxes on things you don't even need. Create a "no-pack zone" in your house to place all the undesirable items. This will help keep you organized when packing other parts of the house. If you are undecided on an item, put it in the "no-pack zone" until you've gotten further into your packing.
Don't pack anything hazardous or perishable:
Propane tanks, Batteries, Gasoline or other flammable materials, Chemicals include bleach, Matches and lighters, Oils, paints and aerosol cans,Frozen food,Produce,Refrigerator contents (Eat it in advance).
A moving company in Niagara Falls will likely tell you they can't take these items anyways.
Wrap anything fragile in newspaper or tissue paper. Put tiny items into small bags. Anything that can spill should be packed with tape and put into a plastic bag. Be sure to mark "this side up" so a moving company in Niagara Falls can avoid spills.
Long items like fishing rods or garden tools should be bundled together with tape. Rugs should be rolled and tied. Lamps and lampshades should be packed separately. Mattresses can be packed in mattress bags to prevent damage (a service Bob the Mover provides).
Dishes and glasses should go into specific boxes designed to protect them. Crushed paper should be in the bottom of the box, as well as between any layers and at the top of the box. Make sure you take your time packing these, they are the easiest things to break.
4. Balancing Heavy and Light
Put your heavy items at the bottom of a box. No box should ideally be more than 50 pounds. To properly pack, place heavy items in smaller boxes by themselves. Putting multiple heavy items in one box will create strain for yourself and any movers you hire. Before putting your items inside a box, make sure it has protection at the bottom. Then place heavy items on the protection, followed by lighter items on top. You don't want heavy items to crush lighter ones. Pack your boxes to the top if possible. Empty space inside leaves room for the items to shake and potentially damage themselves. Leave only enough room for packing protection and make sure your box flaps can close properly.
Finish by taping your boxes with packing tape– double tape if necessary. After this label the boxes according to which room you want them to go to in your new house. Take note of the number of boxes you have going to each room to help give you an idea of the amount of space you need. Following these steps will make a big difference for you and any moving company in Niagara Falls Ontario you choose to use.
Bob the Mover is a moving company in Niagara Falls Ontario that also services all the Niagara Region and beyond. We've got a hardworking and honest crew ready to move you at any time. To get a free in-home quote please contact Bob the Mover.