Bob The Mover: Movers In St Catharines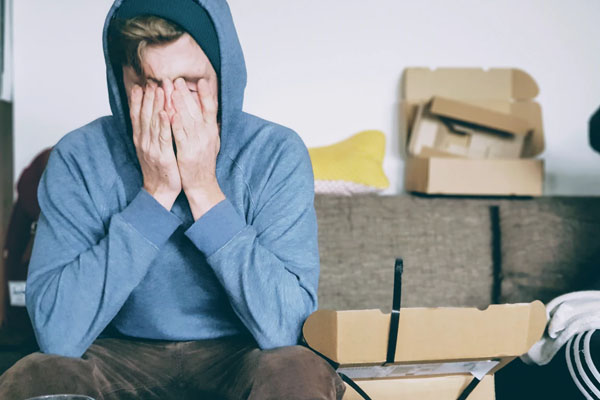 Moving is stressful and everybody knows it. The real question is why is moving stressful? Nobody can deny the stress that a move can have upon an individual, that's for sure. Once you can understand where the stress comes from, you can eliminate the problems and prepare for them as best as you can. If you plan and accept the inevitabilities, you can hopefully achieve a stress-free move. Let's look at the causes.
Moving costs money. You need a St Catharines moving company. Moving isn't cheap, sometimes there can be additional costs depending on a variety of factors. Do you have enough money to cover all your moving expenses? The cost of a house is already enough to make one cry.
You can combat this by getting
free in-home quotes
—something that professional movers in St Catharines such as Bob the Mover can provide.
No matter what, time is something that passes by. As soon as you've booked your moving date, you've got a finite amount of time to get it finished. The less time you have, the more pressure you will feel. Feeling as if you won't be ready or will create problems for your St Catharines moving company are legitimate concerns. Imagine it's moving day, your movers in St Catharines have arrived—you're not ready! It's a nightmare scenario. Avoid this by carefully planning in advance and not procrastinating on finishing any part of your move.
Moving valuable things is stressful; no way around it. Whether they have sentimental or financial value, your objects are valuable to you. You need to figure out what is the best way to transport these things, or mitigate the risks involved. Luckily your St Catharines moving company can help. They'll likely let you know the best way to transport anything they can't move themselves. The easiest way is to pack anything small and valuable in a protective case or box that you carry yourself between homes. Movers in St Catharines have a great deal of experience in moving larger items, so there shouldn't be any worry there.
Some people don't like change—it's normal. The way you drive every day, where you buy your groceries, how the sun hits your eyes in the morning. These are just a few things that can change when you move. It may not set in in the beginning, but it can hit you like a train when it does.
As a result of these changes, moving can become many times more stressful. Obviously hiring a St Catharines moving company will help in some areas, but it won't cover every mental need you have. Sometimes these feelings can include negative thoughts and regret, but it's important to stay focused on the positive, usually you're moving for a positive change to begin with! If you're really struggling, try to keep your routine as similar as possible in your new place.
In the end, one of the biggest stress factors is just moving itself. Moving is heavy, time-consuming, boring, long, and a multitude of other things. That's why it's better to leave it to the professionals. If you need professional movers in St Catharines, contact Bob the Mover for a free in-home quote. Our crew work to the best of their ability to provide a stress-free move, whether you're looking for a house, apartment, business, long-distance or other such move.